MUSIS Scientific-environmental site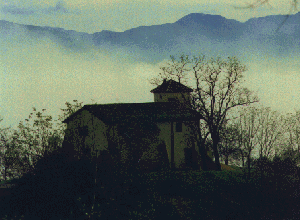 It consists in 24 hectares of fields and woodland next to the Tevere Farfa Nature Reserve, and it has been conceived, sponsored and realised by the Provincial Administration of the City of Rome in order to provide the schools and the citizens with a natural observatory.
Planned like an open-air classroom, it gives especially to young people the chance to get in touch with Nature and to express their creative skills by enriching their consciousness of the outside world.
Within the Park the Visitors Centre, the Refreshment Room and the Guestrooms, placed in three old farmhouses renewed, welcome the visitors, the pupils and the scholars who want to stop here for one day or more.



---
---
Info and reservations:

Via M. Colonna 44 - 00192 Roma
Tel. 06 / 321.68.04 - Fax 06 / 321.66.56
e-mail:

lamontagna@mclink.it