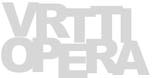 Joseph Campbell

b. March 26, 1904, New York, N.Y., U.S.
d. Oct. 31, 1987, Honolulu, Hawaii
Prolific American author and editor whose works on comparative mythology examined the universal functions of mythology in various human cultures and examined the mythic figure in a wide range of literatures.
Reading American Indian folklore as a child, Campbell later revived his interest in the subject while working on his M.A. in English literature.
Discovering that many themes in Arthurian legend resembled the basic motifs in American Indian folklore, he pursued the problem of mythological archetypes after joining the faculty of literature at Sarah Lawrence College, Bronxville, N.Y.
In his essay "The Hero," in Where the Two Came to Their Father (1969), he compared the concept of the hero in American Indian mythology with that in the mythology of other peoples.
The Hero With a Thousand Faces (1949) is another work examining the archetype of the hero.
Campbell's major work is a vast study of world mythology, The Masks of God, 4 vol. (1959-67)[Le maschere del dio].
Other books by Campbell include Flight of the Wild Gander (1969), a collection of his essays; Myths To Live By (1972); The Mythic Image (1975; with M.J. Abadie); and The Way of the Animal Powers, vol. 1 (1983), a historical atlas of world mythology.
He was also the editor of Myths, Dreams, and Religion (1971).
Encyclopoedia Britannica On Line