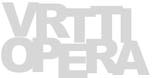 Balthus
b. Feb. 29, 1908, Paris,
France pseudonym of BALTHAZAR KLOSSOWSKI, also spelled BALTHASAR KLOSSOWSKY reclusive French painter who, in the 20th century, reanimated the traditional categories of European painting--the landscape, the still life, the subject painting, and the portrait.
His work belongs to no particular school or group.
Balthus was born of artistic Polish parents whose early married years were spent in Paris in an intellectual milieu that included Pierre Bonnard, André Gide, and André Derain. The family of his father--a painter, art historian, and stage designer--had left Warsaw in 1830 and settled in East Prussia, and that of his Jewish mother--also a painter--had moved from Minsk to Breslau, East Prussia, in 1873.
Balthus was taken to Berlin by his parents in 1914 at the beginning of World War I, but after his parents separated in 1917 his time was divided for years between war-torn Germany and Switzerland. Rainer Maria Rilke, a friend of Balthus' mother, encouraged the precocious youth to publish an early book of drawings about Mitsou, a lost cat, for which Rilke also contributed a preface.
With the help of Gide, Balthus returned to Paris in 1924 and began studying and painting with financial aid raised on his behalf in part by Rilke.
Balthus soon began to support himself by accepting commissions for stage sets and portraits, but, after his first one-man show in Paris in 1934, he devoted most of his time to increasingly large and mysterious poetic interiors and austere, muted landscapes that were peopled with isolated, pensive adolescent girls.
Portraits from this period have an erotic, disturbing atmosphere.
Balthus was given a successful show at the Museum of Modern Art in New York City in 1956, served as director of the French Academy in Rome from 1961 to 1977 (earning André Malraux's praise as France's "second ambassador to Italy"), and was honoured with huge retrospectives at the Georges Pompidou Centre in Paris in 1983 and the Metropolitan Museum in New York City in 1984.
His best-known works include "The Street" (1933), "Guitar Lesson" (1934), "The Mountain" (1937), "Therese" (1938), "Patience" (1943), "The Méditerranée's Cat" (1949), "Le Passage du Commerce Saint-André" (1954), "Nude in Front of a Mantel" (1955), "Golden Afternoon" (1957), and "Card Players" (1973).
Enciclopoedia Britannica Online